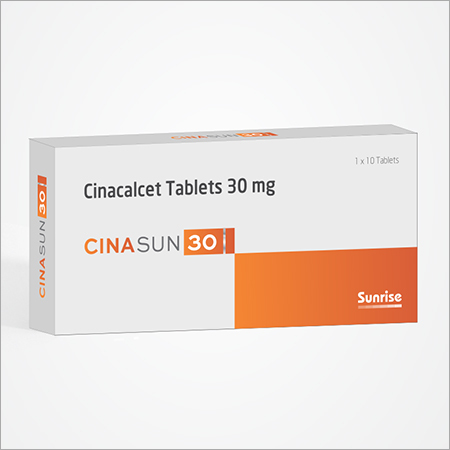 Cinacalcet
Price And Quantity
Product Specifications
Other Types

Fenasteride 1mg Fenasteride 5 mg
As Directed by the physician.

Store in a cool, dry place.
Product Description
Cinacalcet is used to treat increased amounts of a certain hormone (parathyroid) in people with long-term kidney diseaseThe Cinacalcet is used to treat hyperparathyroidism (overactive functioning of the parathyroid glands) in people who are on long-term dialysis for kidney disease. It is also used to treat hypercalcemia (high levels of calcium in the blood) in people with cancer of the parathyroid gland, and in people with overactive parathyroid glands that cannot be treated surgically. It decreases levels of parathyroid hormone (PTH), calcium, and phosphorous in the body. The Cinacalcet is very effective and made for being used as per the doctors guidance. who are on dialysis.